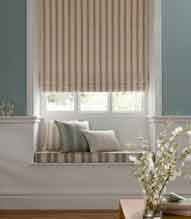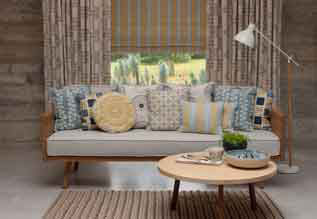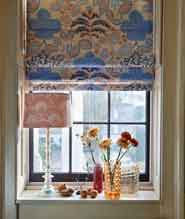 Special Touch Interiors
is dedicated to creating comfortable and affordable interiors that reflect our client's needs and lifestyle. Whether your goal is to refresh an out dated look or create an entire new environment, we can provide you with all of your essential decorating and Interior Design needs.
Decorating, De-clutttering, Renovating, Revamping.....
We will help you create the perfect room to suit your taste, lifestyle and budget.
We specialise in:

Customised Curtains
Blinds - Roman, Roller and Venetian
Soft Furnishings
Re-upholstering or made to measure Couches/Headboards/Ottomans
Wallpapers
We offer expert advice on colours, wallpapers, paints, carpets and flooring.
We carry a large selection of fabrics, rails and all types of blinds.
We offer a full measurement and fitting service.
For an appointment please call Gillian at 087 2575819

Deansgrange Business Park, Co Dublin

Gillian 087 2575819

Office: 01 2190225 / Fax: 01 2190226
---